wpc doors advantages
Author: yiwanjia Time: 2019-02-27 17:25:48
wpc doors advantages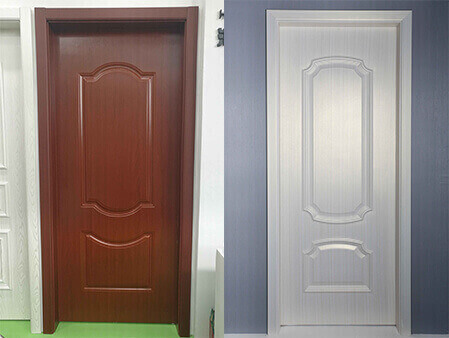 1. Waterproof, environmental protection, moth-proof, Moistureproof,Termite & Corrosion Proof,Flame retardant,More durable .
2. Long service life with wood appearance
3. wpc doors have good flame retardancy.
Wood-plastic suit doors do not support combustion when exposed to open fire and extinguish automatically after they are alive.
4. Surface treatment technology is diverse, heat transfer printing, peritoneum or paint, according to the needs of customers can produce a variety of gorgeous appearance, and high stability, long life.
5. The structural design of the wood-plastic composite door is reasonable and the strength is high, which ensures the ideal internal structure of the wood-plastic foaming material, as well as the excellent formula design and reasonable production process to ensure the strength of the product.
6. wpc door installation very easy.
wpc doors adopts German imported quick-load structure,The door architrave is very convenient to install, the door sleeve line and the door architrave are connected by a bayonet, and no need to fix the nail or glue, the installation saves time and labor
If you want to know more wpc doors advantages, The latest WPC Door Catalogue or wpc door price ,
please don't hesitate to contact us. Emily Chen is here for you!.
Whatsapp/wechat +8618037466416
TAG:&nbsp&nbspwpc doors advantages&nbsp wood-plastic composite door &nbsp wpc door price